51st ANNUAL
EUGENE SKI SWAP
October 26 – 29, 2023
DOORS TO SALE OPEN IN
Days
Hours
Minutes
Seconds

Exhibition Halls 1 & 2
Lane County Fairgrounds, Eugene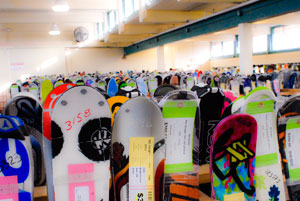 New and used equipment
Bring In Your Consignments
Thursday: 9 a.m. — 9 p.m. Friday: 9 a.m. — 4 p.m.

Attend the Sale
Admission tickets for Friday evening's sale will be for sale starting at 9 a.m. Thursday at the fairgrounds, for $2 each, limit of ten tickets per person.
Friday: 5 p.m. — 9 p.m. with a ticket.
Saturday: 9 a.m. — 4 p.m. admission free.
Pick up money and unsold items
Sunday: 9 a.m. — 4 p.m.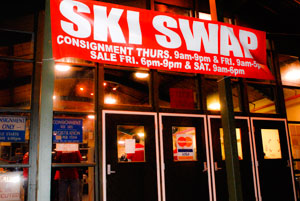 Local to Springfield / Eugene area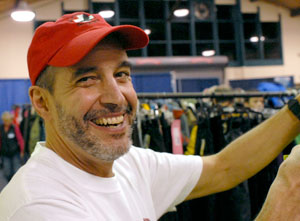 Friendly helpful advice
The small print:
Visa, MasterCard and Discover credit cards accepted.
No consignments will be taken on Saturday.
Consignment fee (per item) is 50¢.
Sales fee (to sponsor) is 20%.
Down hill boots must meet DIN standards.
Alpine bindings must be indemnifiable.
Mount loose ski bindings on a wood block
Clothing and equipment must be clean and in good repair.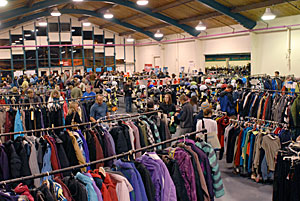 Great Prices on snow gear, including skis (downhill, cross-country, tele, AT), snowboards, clothing, snowshoes, helmets. Both new and previously owned.